For many years, Smartphone applications have experienced unstable growth, because Google play store, Apple App store and many companies exceeded billions of applications for internal and external use, these applications are giving big challenges to the users. For any application, quality and user-friendly nature of the application features are very important to reach to the particular level of the success. Poor-quality applications not only hamper users, who started implementing those applications, can also lose the revenue or the particular brand permanently.
Due to increasing numbers of smart phone applications and their advanced features, smart phone has become a primary resource of communication for worldwide business owners, industrialist, office workers, etc.
Growth of mobile applications gives computing environment to many companies and platforms, but there are many companies and platforms that are not much advanced in mobile computing; for those companies and platforms, it has become a biggest challenge to avail the functionality of the mobile application. For each and every challenge that mobile devices face, there should be a proper mobile testing strategic plan.
This article will explain you; what are the various challenges involved in testing the mobile applications and what will be the solution to overcome those challenges.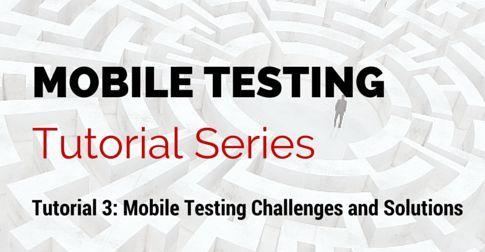 Different Mobile Testing Challenges involved in mobile testing:
Miscellaneous Mobile Devices:
Till now, market has launched more than 500 millions of Android devices and 200 millions of iOS devices. Maximum number of mobile devices and their applications are giving big challenges to the mobile application testing. To test various mobile devices and functionality of mobile devices, testers and developers need to keep record of all mobile devices and their functionality. These mobile app faces various challenges while passing through various environments of various mobile devices like; handsets, smartphones, tabs, iPads and wearable tech. Since, quality center is not capable in testing a particular app on different mobile devices of the same band; if quality tested app works absolutely fine on one mobile device, it doesn't mean the same mobile app will work absolutely fine on different mobile devices (different screen resolution, CPU, Memory, OS support and hardware) of the brand.
Miscellaneous Mobile Operating Platforms:
If you are concerned of mobile app's quality on different operating platforms; those operating platforms are giving biggest challenges to the testers to test the mobile app. mobile application providers have to market to a variety of mobile platforms to reach their audience. In the market, there are many mobile devices of same brand run on different operating platform, competitive manufacturers create the best mobile devices where to buy modafinil without prescription supported by different operating system to sell and attract the audience, but that become biggest challenge for testers to test those mobile devices run on different operating systems (like; iOS, Android, Blackberry, Windows etc) and version of the operating systems (Like; iOS 4.X, iOS 5.X, BB 4.X, 5.X, 6.X, etc).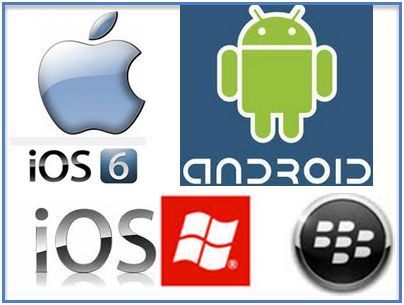 Miscellaneous Mobile Testing Tools:
As we all know, there are various mobile devices run on various platform. Those many mobile devices should provide quality of apps to attract audience. To test the quality of huge numbers of mobile devices apps, testers struggle a lot by using many test automation tools. In this competitive market, how fast various brands of mobile devices increase, similarly; manufactures are bringing different types of test automation tools or different version of a test automation tool to test the quality of the mobile application, these automation tools are making confuse and giving great challenges to the testers while testing mobile apps.
Testers are getting confused while choosing test automation tools,
Which automation tool they should choose Free/Paid?
Which tool will be suitable for a particular mobile apps testing?
Which tool will be fully compatible with the mobile device supported OS?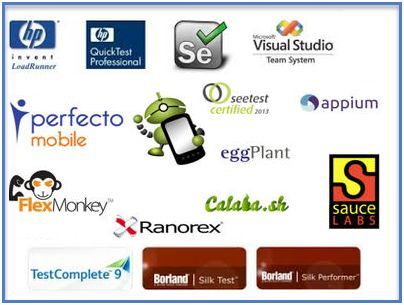 Miscellaneous Test Interfaces:
The tools that have been used to test the mobile applications are generally deployed in the unreal and unnatural environments; they are very less capable in identifying and fixing issues. There are two significant testing tools; emulators and simulators are used to test functionality of the mobile applications and to perform regular regression testing, but behavior of these tools present that they are not for the real environment, means; they have not been considered for real world testing. The advantages of these tools are very limited. These tools may give the better result while using into cycle to test the apps.
Miscellaneous App Types:
A mobile app can be seen in native, web, or hybrid form with both native and web based contents. Testing of each is difficult than their implementation. Not only testing of each app is difficult; installation process and functionality are also different from each other. These differences give big challenges to the mobile testing. By introducing HTML5 apps, web apps are integrating into mobile app by present a diverse function.
Over to you:
As we all know, there are many competitors of mobile devices, for competition purpose; every time they try to launch new mobile application, function, or mobile device it-self, but only launching is not only important; important is the mobile device overall quality before reaching to the audience via app stores.