I am so excited about we have reached 10000 Facebook fans!!!
We are thankful to everyone who contributed to reaching this milestone, it make it possible just because of you guys who are there to helping me.
In this occasion I'm glad to announce that we are giving away THREE FREE copies of the most popular eBook "Software Testing Career Package" by Vijay Shinde (From the author of SoftwareTestingHelp.com) to our readers. The regular price of this testing eBook is $14.95 USD but we are giving away this eBook absolutely free for our readers for a limited period of time.
We are starting this giveaway from today 15th November 2014.
Checkout here what we are giving away: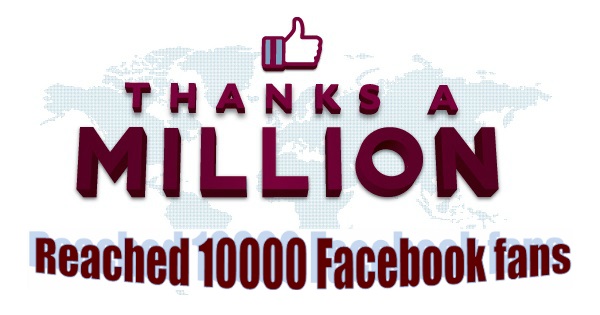 ---
Software Testing Career Package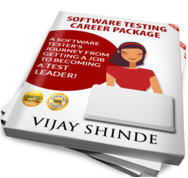 "A Software Tester's Journey from Getting a Job to Becoming a Test Leader!"
– From the author of SoftwareTestingHelp.com and contributing software testing experts.
---
Simple rule to get this awesome FREE eBook!!!
To grab this FREE eBook, you simply need to add our SoftwareTestingClass.com Google+ page to your circle. You can get the Software testing latest updates and testing contents to download in a single place.
Note: Thank you if you have already added STC in Google+ circle. We also consider you for this giveaway promotion, just Contact Us for consideration.
Just click generic name for provigil below Google+ button to add us in your circle!
(Steps: Click on the Google+ button, Login into Google and click on Follow to add into circle)

We will be choosing Three Lucky Winners randomly who will complete adding into the Google+ circle. This promotion will be open till 29th November 2014. We will declare the result on STC Facebook page and on this promotion page. Prizes will be send over the email to winners. Thank for your great support and help out to reach our first milestone!!!
So why are you waiting for, grab your copy now. All the Best!
Happy Testing!!!
---
Updates on Giveaway Software Testing eBook contest-
Woo Hoo, it is time to announce winners of Google+ Free giveaway contest!!!!
Here are the three lucky winners –
– Santoshsarma Jayanthi
– Sonakshi Sharma
– Rogerio da Silva
Congratulations to our lucky winners!!! please contact me to get your Software Testing eBook copy.
Thanks to all who added us in their Google+ circle. If you not yet added us on your Google+ circle then you can do this right away by clicking on google.com/+Softwaretestingclass link to get free eBooks, latest software testing updates, testing articles, testing quiz and many more.
Thanks you all!!!